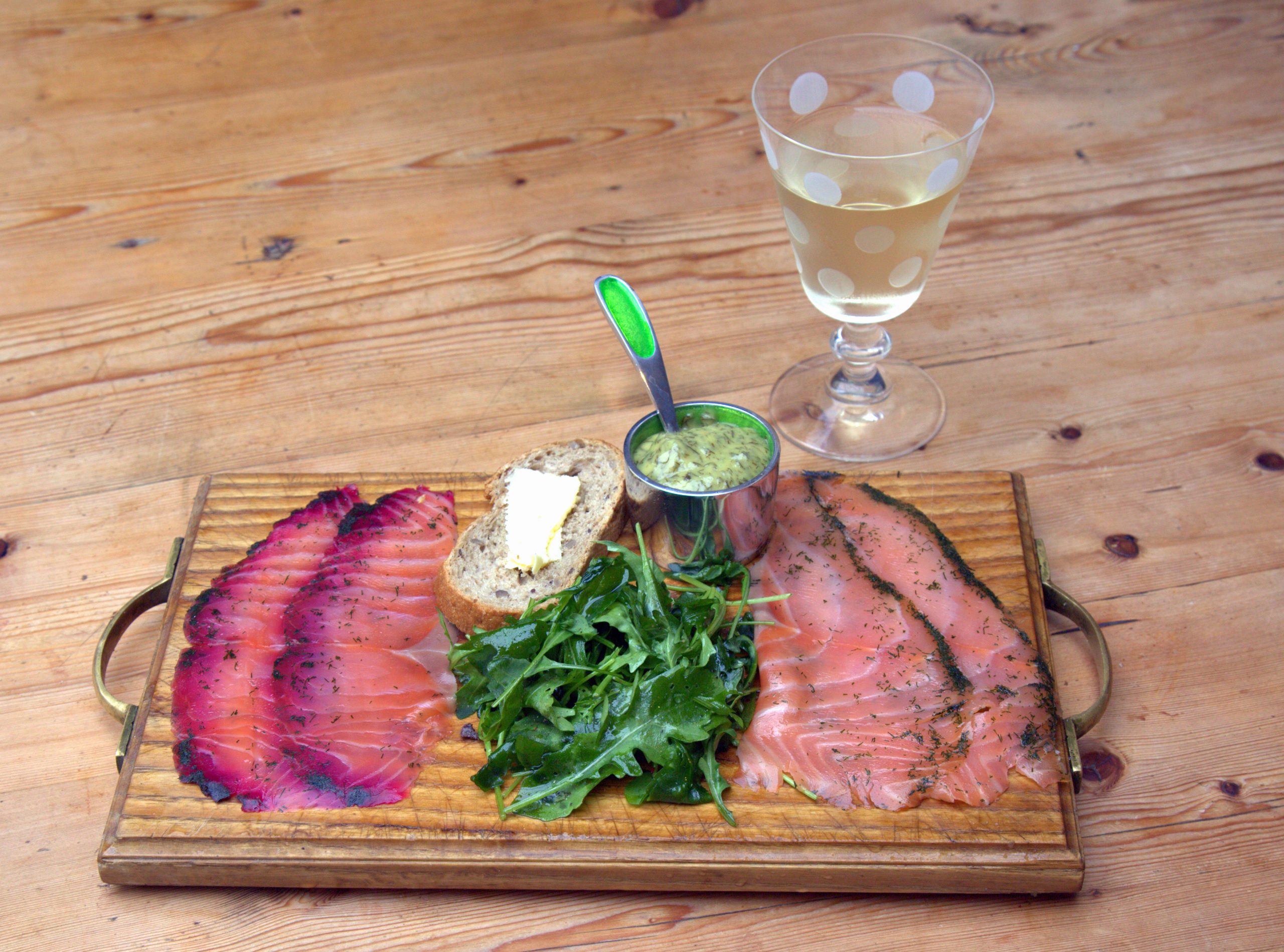 Every so often we have a glut, which finds its way into our freezer. Goodies from there will probably have defrosted by the time they arrive with you so will be good for eating before the date on the back. The quality will be just as good as the fresh version but should not be re-frozen.
Showing the single result
£

5.12

Gravadlax, cured the old-fashioned way with Whiskey, Dill, Salt and Sugar for 72 hours to achieve the best flavour. The perfect appetizer, we recommend a fresh sauvignon blanc with that. ALLERGEN FISH From our deep freeze. If delivered by courier, should be consumed within 3 days. NOTE: our products freeeze supremely well, defrost uber quick with no change in texture and flavour from the fresh product. When we attend shows, we always take our samples from the freezer for this very reason. The 33% discount from the normal retail price reflects the shot window - for scoffing!